Thank you for stopping by to visit! It is my hope and prayer that you will find some bit of encouragement, a few resources to equip you, and someone (me!) who can relate to you as you journey through life. Some of my posts may include affiliate links. Please
view my Disclosure
to learn more.
Are you looking for the perfect gift for your mom or perhaps for a friend or sister who is a mother? Or maybe you simply want something pretty for yourself. Either way, these gift ideas for mom provide encouragement, beauty, and pampering for any mom's everyday life. Consider adding an item or two to your list to add something a bit more special to your life or hers!
Devotionals & Bibles
I am trying to incorporate devotions and bible reading into my life more often. These bibles and devotionals make it so easy to sit down and take in God's word, filling up with His truths before starting each day!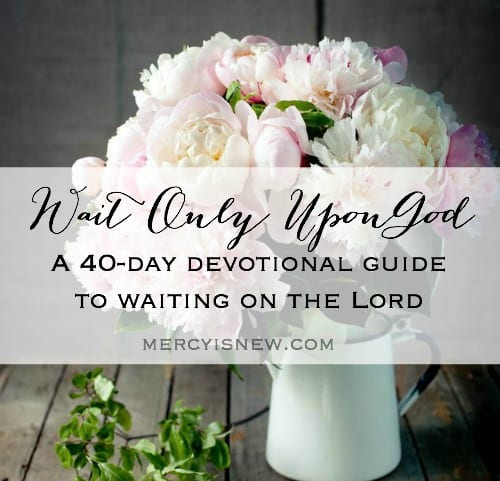 ESV Single Column Journaling Bible
Jesus-Centered Bible NLT, Turquoise
Journals and Planners
Anyone else have issues with planning? Or maybe you love to write things down; is it cathartic for you, too? What better way than to invest in a planner and a journal?! Keep track of appointments, chores, work tasks and more in your planner, and write your heart out in your journal when you need to 'talk it out'.
2015-2016 Organized Prettiness, Life Full of Happiness Planner
Vintage Dark Green PU Leather Cover Loose Leaf Blank Notebook Journal Diary Gift
EvZ Diary String Key Leather Bound Notebook, Brown
 Create 365 The Happy Planner " My Life" 18 Month Planner
Pens, Washi Tape, and Stickers
Of course, mom needs a way to decorate her journals, bibles, and planners. Choose from these lovely pens, washi tape, and stickers to help her get just the right look!
Staedtler Triplus Fineliner Pens, Pack of 10, Assorted Colors
Wrapables Set of 6 Japanese Washi Masking Tape Collection Premium Value Pack, VPK2
HIART Repositionable Washi Tape, Dots and Stripe Mother Nature, Green Blue, Set of 4
Create 365 The Happy Planner Brights "To Do" Stickers
Jewelry
Gift a little something simple and pretty to wear with these lovely jewelry options.
Sterling Silver "I Love You To The Moon and Back" Pendant Necklace, 18″
Tonsee Girl Simple Style Love Heart Rhinestone Pendant Open Bangle Bracelet
Tonsee Girl Simple Style Love Heart Rhinestone Pendant Open Bangle Bracelet
Need more gift ideas? Be sure to check out my 10 Days of Gift Ideas series. New posts are being added twice per week all month long.
Also, don't miss out on the All About YOU Gift Basket Giveaway going on through Monday evening at 11:59 p.m. Not only will one of you who enter win the fabulous items offered in my gift basket, you also have a chance to enter 8 other giveaways that are linked within the post. Go check it out!
Are you the parent, grandparent, sibling, or friend of a person on the autism spectrum? To  connect with families who are taking the autism journey with you, come on over and check out our community page on Facebook. We would love to meet you and your family!
Don't forget to subscribe to Purpose Living Wife so you don't miss a single post! Simply add your information in the box below.